Typing Courses (Fulham): Description, Dates & Times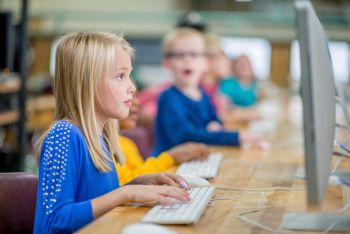 *For future course dates & times see below - last minute discounts available!!*
Beginners course (£250 for the week):
A back to basics approach - All letter keys are taught, including punctuation and capital letters.

Students will learn the importance of having the correct typing posture and seating, to prevent injury.

Proper typing technique is stressed - Students will be encouraged to focus on accuracy over speed and to not look down at the keyboard

Small group sizes ensure that each student gets the individual attention s/he needs

By the end of the week all children will know how to touch type - the only variant is the speed.
Intermediate / Refresher course (£250 for the week):
This course focuses on improving speed and accuracy for those that already know how to touch type.

We will focus on honing technique through a range of methods - including copy-typing, dictation and creative writing
NB. Beginners and Refresher Courses run simultaneously. Children are sat according to age and ability/ experience. There will be a break half way through class for drinks/ snacks.
Summer Holidays 2019 @ Sinclair House School, 59 Fulham High Street, SW6 3JJ
Monday 19th - 23rd August
10-11.30am -
fully booked
Tuesday 27th - Friday 30th August
9.30-11am -
places available
11.30am-1pm -
places available
5 day course - £250, 4 day course (due to bank holidays) - £200
To book: Please email naomi@nmtouchtyping.co.uk